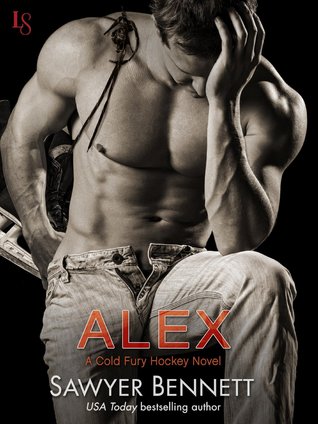 I received this ARC in exchange for an honest review. Alex Crossman is hockey's hottest bad boy. He's rude, aloof, and utterly dismissive. Often voted hockey's MVP (Most Valuable Prick), his bosses are tired of his attitude and antics. In an effort to improve his image, he is ordered to help set up a drug program that targets teens or forget his career.
Sutton Price is a counselor/social worker that gives her all to help those in need. Her main goal is to help those struggling with drug addiction. So, needless to say, she is thrilled when she is told she will be working with a star athlete to set up her cherished program. What she didn't count on was the attraction.
I really liked the way this book was written. Yes there was instant lust, but the more mushy parts took some time. Both Alex and Sutton had less than happy childhoods. But that is where the similarities end. Sutton has found a way to make her childhood give her strength and purpose. Whereas Alex, poor pitiful Alex, is burdened with anger and apathy.
The story is somewhat predictable but still enjoyable. Alex is definitely someone you want to take for a ride on the Zamboni machine. Sutton is strong and forgiving. Sometimes a little too forgiving, need to make him grovel a little girl!
I recommend this if you are looking for a easy romance. The story line reads smoothly and I really enjoyed the characters, plot, and setting.