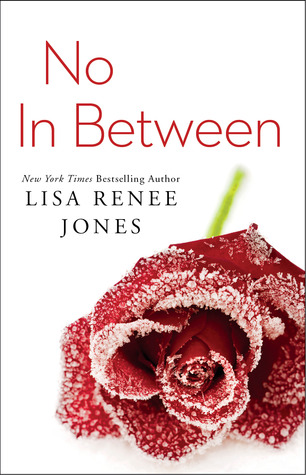 I received this ARC in exchange for an honest review. I had fallen in love with the first two books of the Inside Out series.
Chris was deliciously tortured and Sarah was learning to stand strong and find her own way. Then the third book arrived.
I didn't hate it, I just didn't love it as much as the first two. Now Lisa Renee Jones has released her fourth installment in the series. I have to say I like this book much better than her last.
First of all, the story progresses nicely. While the previous book focused mainly on Chris and his demons, this newest installment gets back to the core of Chris and Sarah. They are finally trying to learn how to face their problems together and stop running.
Having arrived back from Paris, Chris and Sarah have to deal with the psycho Ava and the aftermath of her admission of murder and the attempt on Sarah's life. Chris is still somewhat moody and controlling, but would we really want him any other way? Sarah, well Sarah has learned to pick her battles well. Finally! I really liked the progression of their relationship and how we, as the reader, can see the depth of character growth. We also finally get some Mark action. But it is less sexy alpha and more tortured shell of a man. Sarah always the super sleuth, is not happy to let the police take care of the investigation into both her missing friend and the psycho Ava. So her and Chris are constantly hypothesizing and trying to determine the truth.
This doesn't end in a cliffhanger per say, but the story is definitely not finished. You will have to read the previous two in order to understand this newest installment.  Now that being said, Lisa Renee Jones has produced a ton of other, what I like to call, supplemental books that go along with this series.  I have read none of those.  Jones has wrote each of the main four books in a way that frugal readers such as yours truly can read, enjoy, and understand without having to go broke buying the others.
Overall I gave this book four stars. There were a few things I didn't see coming and the plot moved along nicely. I definitely recommend.
Happy reading!!!