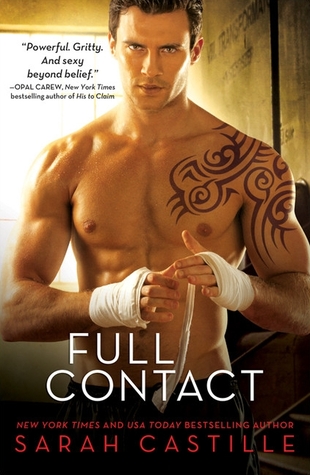 OH Sarah Castille you have done it again. I can't help but love everything I have read by this woman. I can say now and truly I am Sarah Castille's bitch. I will line up to buy whatever she puts to paper and shamelessly beg for an ARC. Which I did. I am little biased since I am such a fan but I will endeavour to give you a honest review.
This newest installment in the Redemption series focuses on Sia, a talented artist and Ray, the P.I. we saw in the previous book. This is the third book in this series and I will say you need to read the other books first. Yes, you may be able to follow it but you will miss some of the significance of these characters. So suck it up buttercup and buy the other books. You will not be disappointed.
I love the way Sarah Castille writes. Her books have a very good flow and move along quickly. The only thing that bothered me was Ray's patois. He began his sentences in a almost philosophical manner. "A man needs to…." "When a man finds…" All the " a man" crap got annoying. Speak English!!  Also, his vernacular didn't quite match who he is.  He's not some bumpkin.  He is a somewhat educated and well-traveled man. The stunted speech seemed to me as a way to make him seem more basic.  Which didn't work for me.  He is somewhat complex and not that simple at all.
These characters have a dark past. Sia has suffered a traumatic event and has since given up a part of who she was once. Ray is equally tortured and has a secret that serves as a big turning point in the book. I found myself liking the characters very much. They were well-written and they developed and evolved nicely. While this book is the third in a series it is a stand alone story and you do get your HEA.
Overall, I gave the book four solid stars and would highly recommend this book and author to anyone.